We are super excited to inform public, that after many requests of the followers, we have finally convinced famous Swing trader, Algo trader and Forex mentor Dave FX Hunter, to provide his live trading accounts for copy trading. So now you can  let essentially experienced professional trader with his automated and manual strategies work for you.  You will get the best of both trading style in one. The main benefits are mentioned in our blog.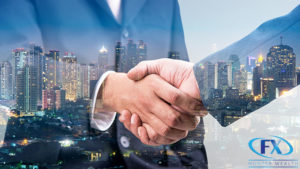 People think trading is easy, but it requires many years of experiences to be successful.  A Doctor can´t do surgery after couple moths too, right? Don´t think trading is any easier.  Do you really want to sacrifice many years of your life, to try master the markets? Or you will better let the profi trader works for you?? And you can use your newly freed time for any other activity such as family, friends, hobbies and other responsibilities?
Sounds good?  We love fair play and transparency so simply click to one of those strategies to see detailed results and descriptions. 

Every our strategy is a bit different and is suitable for different account sizes and type of investors. Read the description of each strategy. Many of our telegram signals followers switched from manual telegram signals to the simple copy trading. Biggest advantage is that, you will not miss any trade. You just simply watch the work on your account.
---
We stick to the mentioned risk and never risk more than 30% of the account. And we inform via the news of the copy traded strategy about risk management.  If we do withdrawals, we will  inform about position size. You don´t have to worry about anything.
---

This is just the beginning. We are not gamblers and we don´t promise any unrealistic numbers. Our average growth is around 10 – 30% monthly with low risk. Soon we will introduce strategies for small couple hundreds investors.
---
Setting Copy trading  is very easy process. Many people doesn´t know about this great function in MT4 platform. You will need only MQL5 account and rent your Virtual private server, so your platform will be able to run nonstop. We have created detailed guide in PDF format. Click to banner bellow and simply follow the instruction to start your profitable copy trading journey.  However if you will need help contact us via any communication channel for any advice.

You can copy trade us with any broker. However MQL5 website measured lowest slippage (price difference on execution) to copy our signals with IC Markets broker Live05 server.  We highly suggest IC Markets, for best conditions. You can check this for each strategy in the tab – Slippage there is recommendations for brokers. You can ask on the brokers chat to open account for you  on the specific server. As a partners with ICMarkets, we arranged for  our clients registered in our structure discount 21.5% for all traded instruments.

If you are already an ICMarkets client, you are also eligible if you have not been an affiliate to another ICMarkets partner before. all you have to do, is send an email from your registered email account to partners@icmarkets.com.au, asking them to move your accounts to the discount program under Partner # 28382. Within a few hours, you will have the discount applied. below the text example to copy/paste
---
Dear ICMarkets,
I would like to ask you to put my following ICMarkets accounts under FX Hunter Wealth # 28382 introducing broker. This issue is quite urgent for me, so please make this change as soon as possible.
My accounts and the referral IDs are listed below.
Put my account (ID: ……………) under the referral ID of # 28382.
Thank you in advance.
Yours,
---
Copy trading is beneficial for all traders, both beginners and experienced. How? Beginners jump right in, copying experienced trader and learning from along the way. Experienced traders can do it themselves, can´t they? Yes they can, but might they want to benefit from our automated and swing manual strategies. So they can safe their time. Copy trading has made the financial markets considerably more accessible by reducing the ammount of time and knowledge it take to become a successful trader. You don´t have to invest in to 3rd party side, money is still on your account and many more ….